When I say social media, what comes to your mind? Facebook? Twitter? Instagram? But do we have some Indian Social Media Startups as well? Well, yes!
Social media has become an integral part of our life. An average person spends 142 minutes on social media daily.
We post photos, scroll feeds, watch short videos, and much more to count. Our social media time climbed by 55 minutes from 2012 to January 2021, a significant rise.
In addition, we have noticed a huge increase in the number of social media startups in India. In just a few years, they've grown major businesses.
If you are a social media enthusiast, it can be a great opportunity for you to work at some social media startup. After all, it's the perfect place to apply your insights.
[In case you are also interested in Digital Media Startups | Digital Media Startups In India To Look For Jobs]
List of Social Media Startups In India
This is the list of top social media startups in India. I will also be adding the URLs of the jobs.
TrulyMadly
Founders: Snehil Khanor, Hitesh Dhingra, Rahul Kumar, Sachin Bhatia
Year Of Establishment: 2013
Total Funding: $8.9 Million
Location For Jobs: Delhi, Gurgaon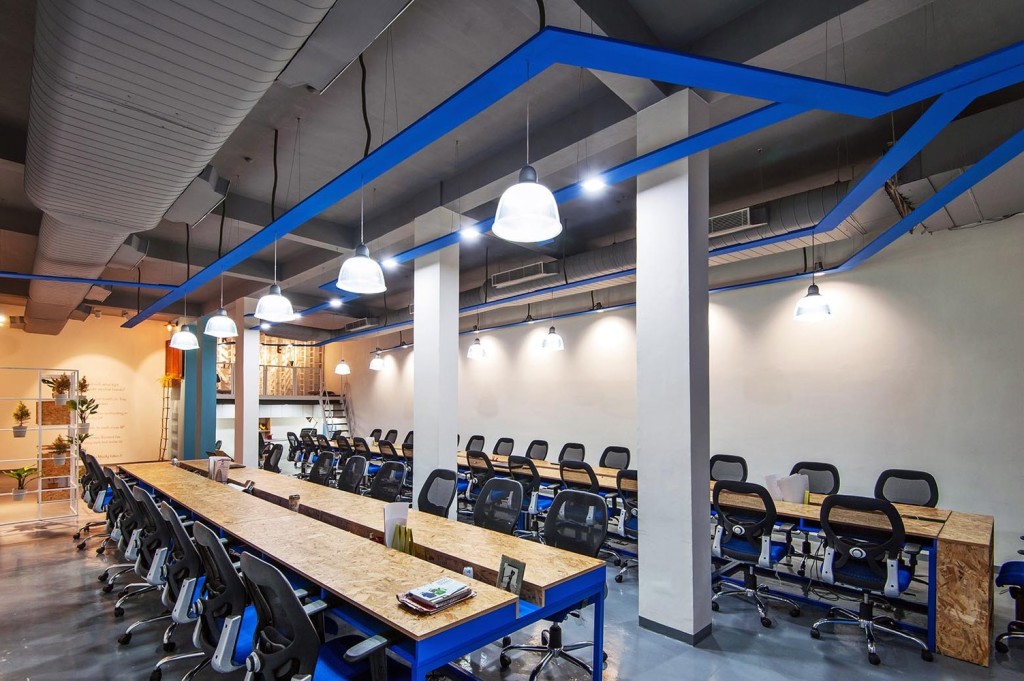 TrulyMadly is one of the most popular dating apps in India. It unites single men and women from all around the country to find their ideal match. TrulyMadly is a dating app focusing on building long-term relationships.
Artificial Intelligence powers this application to make the user experience seamless and accurate. The AI finds the perfect match based on your similarities and psychological interests.
TrulyMadly is known for its authenticity. AI verifies users' profiles with the help of government ID proofs, LinkedIn profiles to make the platform more secure.
---
Chingari
Founders: Aditya Kothari
Year Of Establishment: 2018
Total Funding: $14.3 Million
Location For Jobs: Bengaluru
Chingari is a short video platform, which lets you create quick, entertaining, and informative videos in 30 seconds. This app suddenly boomed after TikTok ban in India.
Users can explore videos in over 20 different languages, including Tamil, Telugu, Kannada, Punjabi, and a few others.
You can customize your Chingari feed and watch videos, ranging from fashion to memes. It has jaw-dropping filters to enhance your video quality. They also have an extensive song library that you may use in your videos.
---
Kutumb
Founders: Mohit Sharma, Naveen Dewangan, Vipul Allawadhi
Year Of Establishment: 2020
Total Funding: $27.5 Million
Location For Jobs: Bengaluru
Kutumb is India's largest community application. It allows you to meet new people and have conversations with them. You can join groups and communities of your interest and share knowledge with others.
You can also create your own community and share news and updates with members. Kutumb is currently accessible in Hindi, English, Marathi, Gujrati, Telugu, Panjabi, and a few more languages.
With Kutumb, you meet new people, form new friendships, and build new connections. It is only available in India.
---
Koo
Founders: Radhakrishna and Mayank Bidawatk
Year Of Establishment: 2020
Total Funding: $30 Million
Location For Jobs: Bengaluru
Koo is a microblogging and social networking application developed in India. You can write short Koo's, post them, and interact with other Koo's as well. In August 2020, the GOI awarded Koo the Aatmanirbhar App Innovation Challenge.
Previously, this was only available in Kannada. Now it supports multiple languages like Hindi, Marathi, Kannada, English, Tamil, and more.
Koo came to light when people refused to use Twitter because of some negligence. They entered the market as an Indian alternative to Twitter.
India and Nigeria are the two nations where it is currently available.
---
Pratilipi
Founders: Prashant Gupta, Rahul Ranjan, Ranjeet Pratap Singh, Sahradayi Modi, Sankaranarayanan Devarajan
Year Of Establishment: 2015
Total Funding: $32.5 Million
Location For Job: Bengaluru
Pratilipi is a storytelling platform in 12 languages. It brings readers and writers together to share their stories. Pratilipi has 2.5 crore readers with 2.7 lakh writers.
Pratilipi supports 12 languages: Tamil, Telugu, Hindi, Gujarati, Marathi, Bengali, Kannada, Malayalam, and a few more.
It enables you to read and share your stories with others. You will need to download and sign up to start sharing your exciting stories and thoughts. It allows you to share what you love and feel in your suitable language.
---
Roposo
Founders: Avinash Saxena, Kaushal Shubhank, Mayank Bhangadia
Year Of Establishment: 2012
Total Funding: $32.7 Million
Location For Jobs: Mumbai, Karnataka
Roposo is a short video platform with a wide range of video content from different niches. It allows users to both consume and create content on the app. It is available in Hindi, Tamil, Telugu, Kannada, Gujarati, Punjabi, Marathi, Bengali, Malayalam, Odia, and Assamese.
You will find content related to jokes, comedy, pranks, fashion, and many other genres on Roposo. Roposo offers many features for creators, such as slow-mo mode, attractive filters, stickers, GIFs, and many more. 
It is also known as TV by the People. Roposo is owned by its parent company InMobi.
---
[Also Read | How OTT Platforms Make Money in India? ]
Flock
Founders: Bhavin Turakhia
Year Of Establishment: 2014
Total Funding: $45 Million
Location For Jobs: Mumbai, Bengaluru
Flock is a team collaboration and real-time chat tool. It assists you in increasing productivity and working more efficiently. It allows people to work more quickly and in an organized manner.
With Flock, you can communicate with your mates and colleagues in both private and public modes. They've connected over 43 third-party apps, including Trello, Asana, Google Drive, Github, etc.
It also enables you to voice and video call with your colleagues within the application. Flock is working with 25,000 businesses all around the globe.
---
GupShup
Founders: Beerud Sheth, Dr Milind R Agarwal, Rakesh Mathur
Year Of Establishment: 2014
Total Funding: 144.1 Million
Location For Jobs: Mumbai
GupShup helps businesses to improve communication with its conversational messaging software. It is a leading conversational messaging platform, enabling over 6 billion messages every month. Hundreds and thousands of businesses use GupShup to make experiences easier across marketing, sales, and support.
GupShup's platform offers a single messaging API for more than 30 channels. They offer chatbot services, appointment tool services to make communication easier for businesses.
---
Hike
Founders: Kavin Bharti Mittal
Year Of Establishment: 2012
Total Funding: $261 Million
Location For Jobs: Delhi
The Hike was a free Indian cross messaging application. It was developed to chat with your friends, family, and loved ones in an enjoyable way. However, the application is more active.
Hike is currently working on Vibe and Rush.
Vibe is a social media platform that lets you make new friends. You can join live voice chat rooms to talk with people and participate in games.
Whereas Rush lets you win cash while playing games. You can instantly withdraw winnings to your Paytm or other wallets. It has multiple games like ludo, solitaire, and more.
Hike has also acquired three startups: CREO, InstaLively, and Thought Mechanics.
---
Sharechat
Founders: Ankush Sachdeva, Bhanu Pratap Singh, Farid Ahsan
Year Of Establishment: 2015
Total Funding: $824.8 Million
Location For Jobs: Delhi, Haryana, Karnataka, Uttar Pradesh
ShareChat is a platform to watch short video clips. It offers new regional content in the form of short videos that are updated on a regular basis. It allows you to make new friends through chat rooms.
It's accessible in over a dozen languages, including Assamese, Rajasthani, Hindi, Gujarati, Punjabi, and others.
ShareChat has also acquired five startups in the entertainment technology market. HPF Films, Memer, Circle Internet, Elanic, and the Clip app are all part of it.
---
These are the top social media startups in India.
Are you interested in finding more such Social Media Startups in India? Chopping Tech lets you find the best jobs in startups.
Become a lifetime member of Chopping Tech and explore great opportunities in different industries. Don't let opportunities become regrets.
Once you purchase the Chopping Tech exclusive membership, filter out the companies based on your location and search according to your interest and educational background. In this case, if you are interested in Social Media startups, then search 'Social Media,' and you will get all the related companies.
Bonus Points >
Video courses and resources for outreaching tech startups
Direct access to official openings of companies
Search, sort, and filter according to categories
I have added a tutorial video for you. Have a look.
Bonus: We find fresh job openings out of hundreds and thousands of openings for you. Isn't it a crazy offer?
Moreover, there will be no third-party job portals. We will connect you directly to the official careers pages.